Hello from NXT Construction – Your Trusted Miami Mold Removal Experts! Do you suspect mold growth in your home or office? Don't wait – call us today for a free mold inspection!
At NXT Construction, we understand the dangers that mold poses to the health of you and your loved ones. Hence we offer comprehensive mold removal services in Miami, designed to completely remove mold from your property and prevent its return. Our team of experts uses the latest techniques and technologies to quickly and effectively remove mold from your home or office. We will leave you with a clean and healthy living or working space.
At NXT Construction, we use only the highest quality products and materials to remove mold from your property. Our team of experts is trained to use the latest technologies and techniques to remove mold quickly and effectively. We are committed to providing you with the best possible service, and we stand behind our work with a 100% satisfaction guarantee
We begin every mold removal project by conducting a thorough mold inspection. Our inspectors will assess the extent of mold growth and identify the type of mold present in your property. Once we have a clear understanding of the situation, we will develop a customized mold remediation plan. The plan takes into account your unique needs and concerns.
Our Miami mold removal experts use a multi-step process to remove mold from your property. First, we contain the mold to prevent its spread to other parts of your home or office. Next, we use specialized equipment to filter the air and remove mold spores and spores. We then remove all contaminated materials, including drywall, insulation, carpet, and flooring, as needed. Finally, we clean and treat all surfaces to ensure that mold does not return.
Why Miami Buildings are at Risk for Mold?
Miami, FL has a warm and humid climate that provides ideal conditions for mold growth. High temperatures and high humidity levels increase the likelihood of mold growth, especially in poorly ventilated spaces.
Rain and floods also contribute to mold growth in Miami. Heavy rainfall and storm surges can cause water damage in homes and buildings, which can lead to mold growth. The warm and humid climate in Miami can exacerbate the growth of mold, making it essential for homeowners and building owners to address water damage and mold issues promptly.
Moreover, Miami's close proximity to the ocean can lead to elevated levels of indoor humidity, which is another factor that contributes to mold growth. Salt from the ocean air can also corrode metal surfaces, causing them to deteriorate, which can create the ideal environment for mold growth.
It's crucial for Miami residents to stay vigilant and proactive in preventing mold growth in their homes and businesses. Regular inspections and prompt repairs can help mitigate the risk of mold growth, ensuring a healthy and safe indoor environment. If you suspect mold growth in your home or business, it's important to seek professional help from a reputable mold removal company like NXT Construction.
Frequently Asked Questions
Q: What is mold and why is it dangerous? A: Mold is a type of fungus that grows in damp or humid environments. Some molds can produce allergens, irritants, and toxic substances that can have negative health effects, especially for people with allergies or respiratory issues.
Q: How do I know if I have mold in my home or office? A: You may have mold if you see visible growth, experience musty odors, or suffer from symptoms such as headaches, allergies, and respiratory issues.
Q: How does mold grow in Miami, FL? A: Mold thrives in warm and humid environments, making Miami's climate an ideal environment for mold growth. Heavy rainfall, storm surges, and elevated indoor humidity levels can also contribute to mold growth in Miami.
Q: Can I remove mold myself? A: It's not recommended to remove mold yourself, as it can release mold spores into the air and cause exposure to harmful substances. Professional mold removal companies have the equipment and expertise to safely remove mold and prevent further growth.
Q: How can NXT Construction help with mold removal in Miami? A: NXT Construction provides professional and reliable mold removal services in Miami. Our team of experts follows strict protocols to safely remove mold, minimize exposure, and create a healthy indoor environment. Contact us today for a free consultation.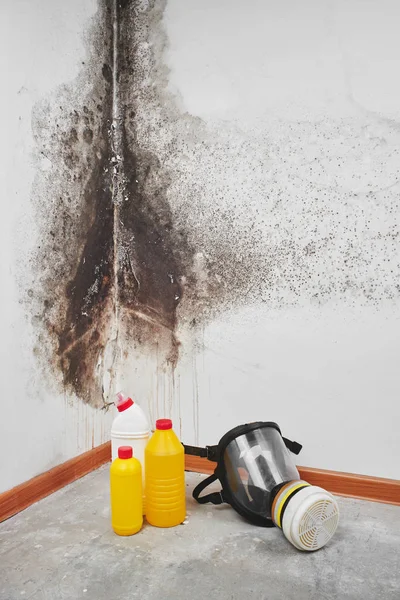 Why NXT Construction for Mold Removal in Miami?
At NXT Construction, client safety is always our top priority. Adhering to stringent mold removal protocols, we take every precaution to prevent harmful exposure during the remediation process. We recognize the potential health risks mold poses, particularly for individuals with allergies or respiratory problems. As a result, we diligently work to ensure your home or office remains a safe haven.
Our dedicated team consistently aims to minimize disruption throughout the mold removal process. Through close communication with clients and efficient work practices, we swiftly complete projects while upholding high-quality standards. Moreover, we carry out final inspections to guarantee complete mold eradication and will not consider the job done until you are fully satisfied.
Apart from mold removal, we extend an array of related services, including mold testing, air duct cleaning, crawl space encapsulation, and more. Our ultimate objective is to establish a healthy indoor atmosphere devoid of mold and other pollutants. Furthermore, we offer preventative measures such as routine inspections, ventilation system advice, and water damage restoration.
At NXT Construction, we pride ourselves on delivering top-notch service at reasonable prices. Collaborating with clients, we devise mold removal strategies that accommodate their budgets without compromising safety. Our responsive team is available 24/7 to address mold emergencies and arrives well-prepared to promptly eliminate mold from your property.
Opt for NXT Construction when seeking dependable, expert mold removal in Miami. Consequently, our professionals will assist in cultivating a healthy indoor space free from mold and contaminants. Don't hesitate to contact us for a complimentary inspection today!
At NXT Construction, we are proud to offer a wide range of remodeling services to our Miami clients. Our team of experts has years of experience and a passion for creating beautiful and functional spaces. Whether you're looking to update a single room or your entire home, we are here to help.
At NXT Construction, we value your business and strive to provide top-quality service. If you have any questions or would like to schedule a free consultation, please don't hesitate to contact us. You can reach us by phone at (305) 815-3426, or by email at info@nxt.construction. Our friendly and knowledgeable staff is available to assist you Monday through Friday, from 9:00am to 5:00pm EST. Thank you for considering NXT Construction for all your remodeling and mold removal needs!